Roula Posted on September 07 2023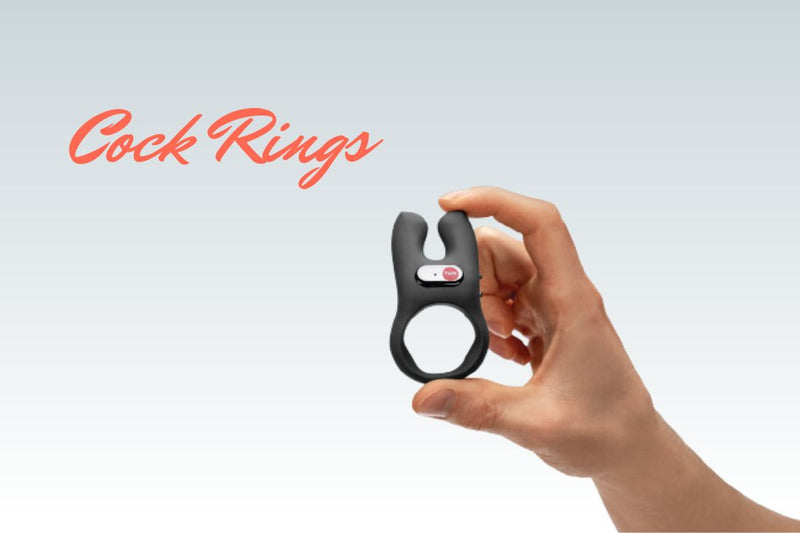 Curious about what is a cock ring and its uses? Wondering if it's the right choice for you, especially if you're new to adult toys? No worries!  Here, we will provide you with the required information before you make a final purchase decision. A cock ring is a circular sex toy designed to be worn by men around the base of their penis or even the testicles. Its primary purpose is to help achieve firmer, longer-lasting, and larger erections. These rings come in various forms, often referred to as C rings, erection rings, constriction bands, penis rings, shaft rings, or tension rings. They're made from different materials, and all help to take your sexual experiences and solo play to an entirely new world of excitement. Keep reading to know all the details about cock rings!
What are the Benefits of Using Cock Rings?
The benefits of using cock rings include:
Enhanced Erections
Cock rings work by restricting blood flow out of the penis, which can help maintain a stronger and longer-lasting erection. When blood is trapped in the penis, it creates a feeling of fullness and can lead to a more powerful erection. This benefit is especially valuable for those who may experience difficulty maintaining an erection, as it can offer a solution without the need for medication.
Increased Sensation
By snugly fitting around the base of the penis or testicles, it can increase sensitivity in the genital area. This heightened sensitivity can convert into more intense sensations during sexual activities, making even the lightest touch or stimulation more pleasurable.
Delayed Ejaculation
These can be a valuable tool for those seeking to extend their sexual encounters. The pressure created by the ring can help delay ejaculation by slowing down the rush of blood out of the penis. This means that sexual activity can continue for a longer duration, allowing partners to explore and enjoy the experience fully.
Enhanced Confidence
Knowing that you have a tool to help you achieve and maintain a strong erection can significantly boost sexual confidence. This confidence, in turn, can contribute to a more enjoyable sexual experience for both partners, as it alleviates performance-related anxiety.
Types of Cock Rings
Cock Ring with a Vibrator
A vibrating cock ring is a versatile pleasure accessory that combines the benefits of traditional ones with the added stimulation of a built-in vibrator. It enhances erections while delivering amazing vibrations to both partners during sexual activity. Whether used during intercourse or solo play, our Satisfyer Mighty One-Ring Vibrator offers an innovative way to explore new levels of pleasure and intimacy.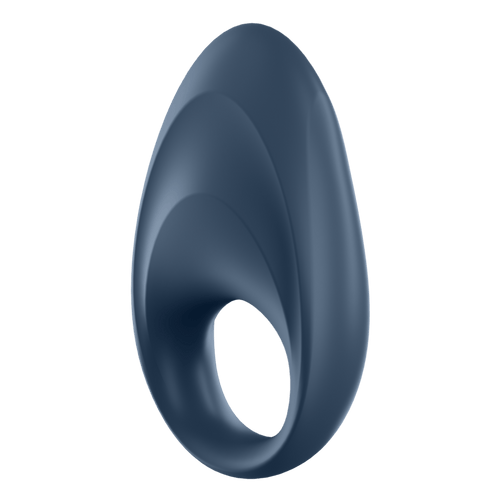 Egg Ring
An egg ring, also referred to as a bullet ring, is a type that features a small and discreet bullet vibrator attached to the ring. This vibrator, often compact, delivers targeted vibrations to the clitoris or other sensitive areas. Its dual functionality improves happiness for both partners, providing additional stimulation and intensifying sensations. Its unobtrusive design makes it popular among couples looking to incorporate enhanced enjoyment into their private moments.
Axis Cock Ring
Providing both comfort and targeted pressure for enhanced erections are the primary features of axis cock ring. Its adjustable nature ensures a secure fit while allowing users to customize the level of constriction according to their preferences. Comfortable fit and effective pressure distribution offer an innovative way to elevate closer attractions.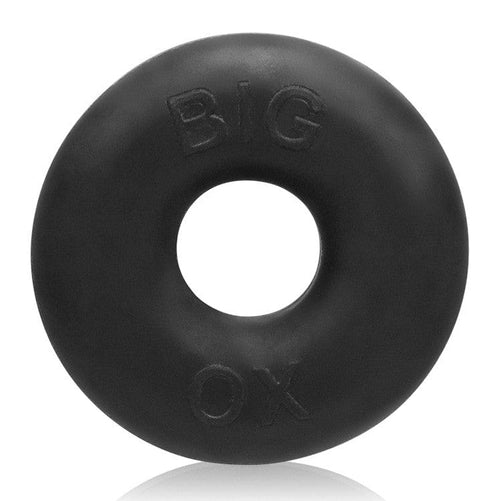 Tri-Spot
It is a uniquely designed pleasure enhancer that goes beyond traditional rings. Featuring additional arms or extensions, it targets multiple erogenous zones simultaneously. The extensions reach out to stimulate the perineum and testicles while being worn at the base of the penis to maintain a strong erection, resulting in a trifecta that makes for an improved and more intense sexual experience. Our Oxballs Tri-Sport Cock Ring Black's innovative design adds a new dimension to couples' play by providing a comprehensive approach to satisfaction.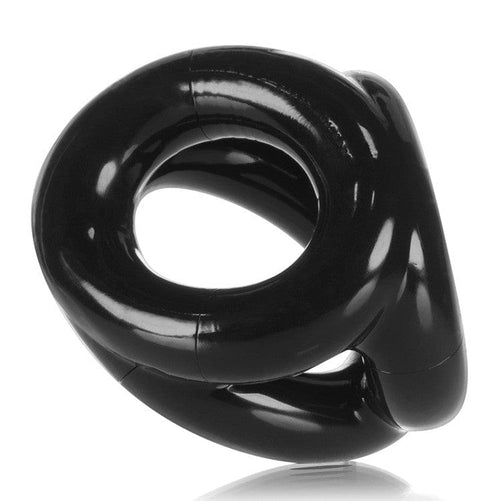 Bootie Ring
Not only contributes to enhancing and maintaining firmer erections but this bootie ring also provides a gentle and pleasurable tug sensation. This gentle pulling effect on the testicles can heighten sensitivity, intensify pleasure, and lead to more powerful orgasms. It is a well-liked option for people eager to explore fresh levels of fulfillment during their sexual relationships since it provides a different approach to heighten private moments by adding the sensation of testicle stimulation.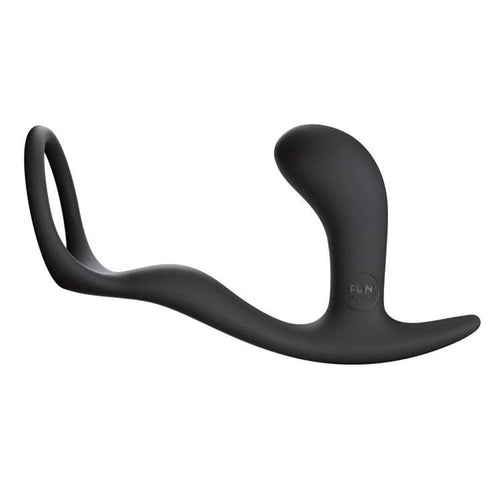 Lasso Ring
The lasso penis ring is versatile and has an adjustable loop mechanism. This loop can be tightened or loosened according to individual preference, offering a customized fit. This feature not only ensures comfort but also allows users to control the level of constriction to enhance erection firmness and endurance. Its adaptability suits various sizes, providing a personalized experience that aligns with specific desires and needs. 
Remote Controlled
A remote-controlled cock ring introduces an exciting twist to your intimate moments. You or your partner can effortlessly adjust the vibration patterns and intensity of the ring's sensations with a wireless remote. It adds an element of surprise and anticipation, allowing your partner to take control and guide the sensory journey. Whether you're exploring together or adding an outstanding element of surprise, it brings a new level of excitement and shared joy to your intimate experiences. Just remember to prioritize open communication and consent to ensure that both you and your partner are comfortable and thrilled by the experience.
How to Use a Cock Ring Safely?
Using a cock ring safely is essential to ensure a pleasurable and comfortable experience. Here's a step-by-step guide on how to use a cock ring safely:
Selecting the correct size is crucial. A cock ring that is too tight can cause discomfort, pain, and even potential injury. Measure your erect penis or consult the manufacturer's sizing guide to determine the appropriate size for you.

Apply a water-based lubricant to both the inside of the ring and your penis. This helps the ring slide on more comfortably and reduces the risk of chafing or irritation.

It's generally recommended to put on the cock ring when your penis is flaccid or semi-erect. This makes it easier to position and adjust the ring without any discomfort.

Gently position the cock ring at the base of your penis, depending on the type of ring you're using. Ensure that it's snug but not overly tight. You should be able to slide a finger under the ring easily.

Pay attention to any signs of discomfort, numbness, or pain. If you experience any of these sensations, remove the cock ring immediately.

Don't wear a cock ring for extended periods. It's generally recommended to use for no longer than 20-30 minutes at a time to prevent potential circulation issues.

If using a cock ring during partner play, communicate openly with your partner about how it feels. Check-in regularly to ensure both of you are comfortable and enjoying the experience.

Staying hydrated is important when using a cock ring, as dehydration can exacerbate any potential issues related to blood circulation.
Care, Cleaning, and Maintenance
Always clean your cock ring before and after each use. Use mild soap and warm water to wash away any bodily fluids, lubricants, or residue. Make sure to rinse it thoroughly and pat it dry with a clean, lint-free cloth.

If it is made of non-porous materials such as silicone, metal, or glass, you can use a specialized sex toy cleaner for thorough disinfection. Follow the manufacturer's instructions on the cleaner's usage.

Store them in a cool, dry place away from direct sunlight and extreme temperatures. Consider using a storage pouch or box to prevent dust, lint, or other debris from accumulating on it.

If you have multiple sex toys, keep them stored separately to prevent any potential chemical reactions between different materials.

Regularly inspect your cock ring for any signs of wear and tear, such as cracks, fraying, or discoloration. If you notice any damage, it's best to discontinue use and replace it.

If it is rechargeable or battery-powered, follow the manufacturer's instructions for charging and storage. Avoid overcharging, and store it with a partially charged battery if not used for an extended period.

If you're using lubricant with your cock ring, opt for water-based lubes. Avoid silicone-based lubricants, as they can degrade certain materials over time.

If you're using it with a partner, clean it thoroughly before switching users. Use a condom over the cock ring for extra protection and easier cleanup during partner play.
Conclusion
Discovering the world of cock rings and understanding what does a cock ring do and its benefits has equipped you with insights to enhance your intimate experiences. To explore this realm further, turn to Spicy Love, your online destination for a diverse range of high-quality adult toys, including an array of cock rings suited for beginners and enthusiasts alike. From innovative designs stimulating multiple zones to versatile options with vibrators, Spicy Love invites you to transform your pleasure and find new dimensions of intimacy.