Jasmine Posted on June 25 2023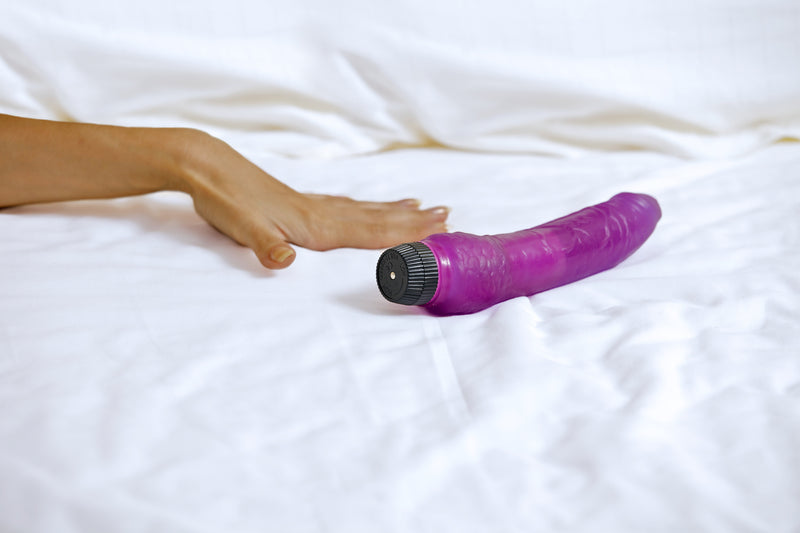 Step into the realm of whimsical pleasure and meet the legendary warriors of satisfaction: Dildos! These charismatic companions are here to unleash a tidal wave of spicy love in your bedroom. Get ready for a playful and humorous expedition through their captivating world!
Solo Symphony: Picture yourself as the fearless captain of pleasure, wielding your trusty dildo companion. Together, you embark on a solo mission to the land of bliss. Let these mighty warriors conquer your desires, penetrating your imagination and orchestrating a symphony of mind-blowing orgasms! They're your spicy sidekick, always ready to ignite the flames of ecstasy.
Partnered Pizzazz: Prepare to ignite the spicy spark in your joint operations with your daring accomplice. These phallic heroes join forces with you to create an unforgettable performance on the battlefield of pleasure. Whether it's for vaginal or anal delight, their heroic presence adds an extra dose of excitement, leaving you both craving more spicy adventures!
Foreplay Fandango: The stage is set for a tantalizing dance of desire. Let the dildos take center stage during the mesmerizing act of foreplay. With their enchanting presence, they become the maestros of teasing and tickling, awakening every inch of your skin. Allow their playful strokes to build anticipation, leading to an explosive climax. It's a spicy symphony that will leave you yearning for an encore!
Role-Play Revelry: Prepare to embark on thrilling and amusing role-playing escapades with your trusted phallic warriors. Transform into a spicy superhero, a mythical creature, or perhaps a mischievous secret agent of pleasure. The possibilities are endless! These dildos are the magical props that transport you and your partner to a realm of spicy delights. Unleash your imagination and let the spicy love revolution commence!
But remember, in the realm of spicy love, communication is the secret weapon! Discuss your desires, boundaries, and preferences openly with your partner. Together, you'll navigate the landscape of pleasure and ensure an electrifying experience. And don't forget to equip your phallic warriors with an abundance of water-based lubricant, ensuring a smooth and enjoyable mission.
So, brace yourself for an epic adventure in the world of dildos. Let laughter and moans intertwine as you explore uncharted territories of pleasure. Surrender to the mightiness of these charismatic warriors and revel in the spicy love revolution they ignite. The realm of pleasure awaits, ready to captivate your senses in a journey like no other!